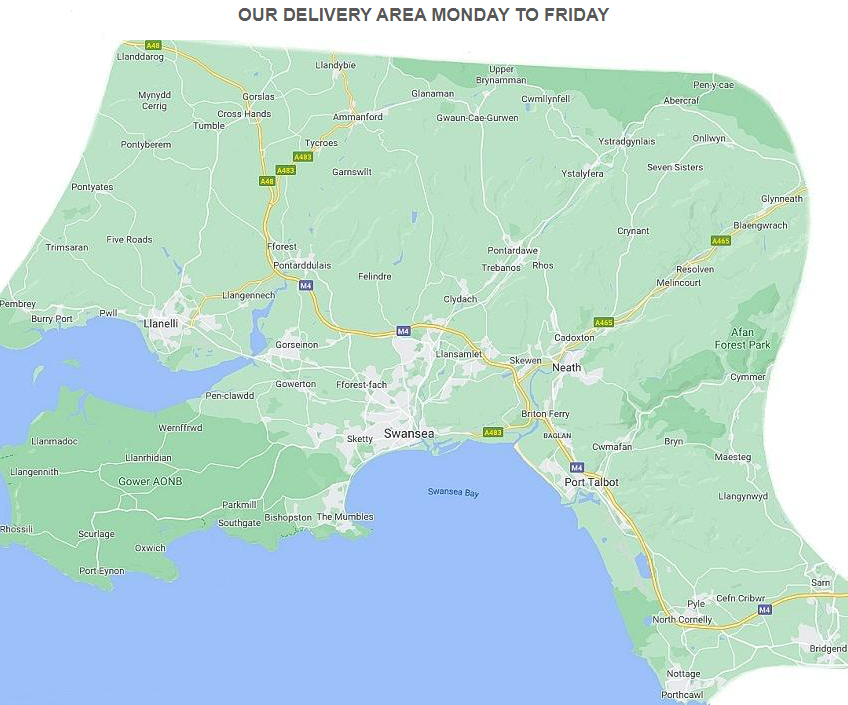 The following applies due to insurance issues
We offer delivery to the front or rear of a property, either to the kerbside, driveway, or nearest point.
Deliveries cannot be carried into the front, rear, downstairs or upstairs, of any home or building.
For your delivery day please refer to your online receipt.
We must be informed of any access problems.
Our transport coordinator is Mr Bryan Morgans: 01792 - 462346
Saturday am deliveries by prior appointment only!
Scale of Charges For Delivery
Orders £100.00 & Over - £2.50 excluding vat
Orders £ 50.00 to £99.99 - £7.50 inc vat
Orders £ 25.00 to £49.99 - £10.00 inc vat
Orders £ 24.99 and less - £15.00 inc vat